Advantages of TPE yoga mat. TPE, also known as thermoplastic elastomer by yoga mat engineers and other fancy science types, is quite a fascinating material and it is changing the face of the yoga industry.Yoga mats made of TPE material mainly have the characteristics of good elasticity, good anti-slip effect, good toughness and strong tension. A TPE yoga mat offers more benefits than any other material without any of the environment or experience damaging drawbacks.
Eco-friendly and biodegradable
TPE itself is a biodegradable material, which made the TPE yoga mats can be recrcled and repurposed into new TPE products. It is definitely no harm to the earth. A unique sustainable yoga mat that contributs to our planet. Also TPE yoga mat is no smell, no odor, pvc free, it's good to human being too.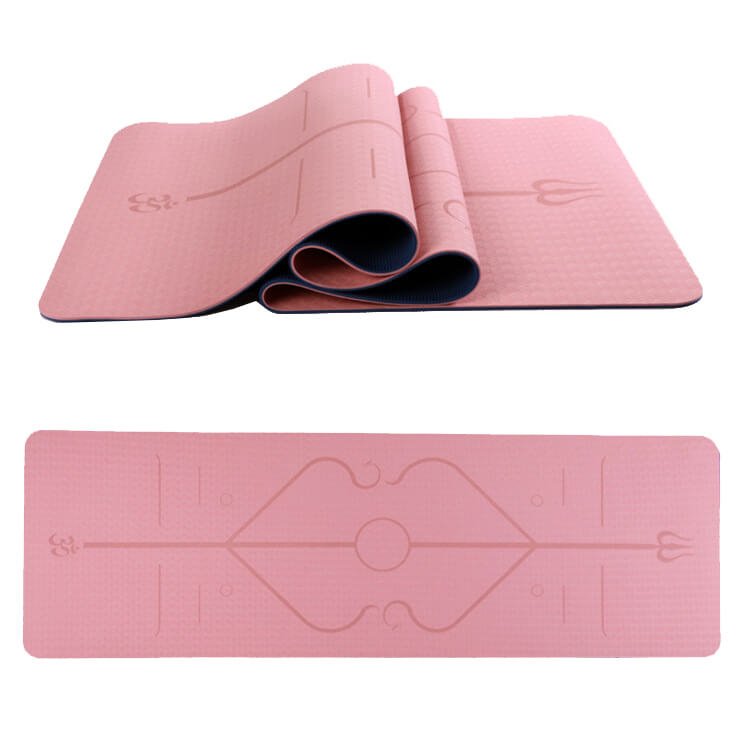 Ultra Lightweight
One of the TPE yoga mat features is ultra lightweight, it is less than 1kg including yoga carrying strap, makes it is easliy for you to carry your yoga mat around to the beaches or yoga studio.
Non-slip texture
As a yoga mat, the most important features must be ground grip. When you are in the midddle of a great yoga flow you mustn't expect any interrupt or distraction caused by the mat slidding away. The TPE yoga mat have anti-slip textures on both sides, also due to the material structure, it have a great ground grip, non-slip at all.
Easy to clean
TPE is a composed of closed-cell struecture, which essentially means it can not absorb moisture This is a great feature for yoga practioners. All the sweat stays on top and can be wiped away, you don't have to worry about the yoga mat will go mouldy. Also it is anti-microbioal.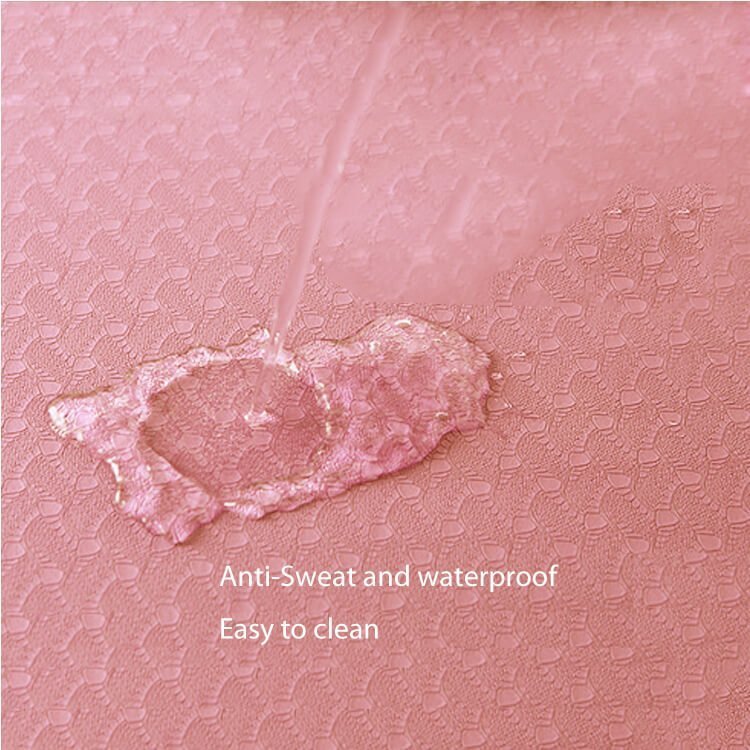 Safety to use
The TPE material is latex free, no odor, no smell. Also, TPE is free of phathalates, PVC and all other toxins. Many yogis that has sensitive skin and have reactions to other mats chemical structure and the smell, TPE would be a great choice.
Apart from all the mentioned advantages, another benefit you can get from the tpe yoga mat is that it is more flexible and comfortable than any other yoga accessories. The reason behind this is that the material is more open than any other material and therefore offers more flexibility. This will make sure that you have all the elements in place for a perfect session and you will not experience any discomfort at any point of time.
Apart from all these reasons, there is another benefit worth mentioning here that has to do with the durability of the tpe yoga mat. The type material used here is highly durable and thus, will not easily break or tear apart even after hours of practice on it. It is because of this that people are using this yoga mat for years now and they are still going strong. The thermal plastic elastomer that is used here has excellent thermal properties and hence, will not get overheated or get damaged easily.
Tag: TPE yoga mat, Double layer TPE yoga mat, sustainble yoga mat