You may already realized that among all kinds of fitness equipments, cork products are quite stand out and enjoying a increasing demand steadily for years, especially in this summer.
Why is cork so popular? What's the advantage of cork products? Here's 5 most featured advantage of cork produc?
1. Biodegradable material, renewable resources.
Cork is the phellem layer of bark tissue primarily from Quercus suber ( the cork oak), The cork is traditionally stripped from the trunks every nine years. so it is generally considered a sustainable, renewable resource, because we don't have to cut down to obtain cork, the tree continues to live and grow. Also, the cork is a biodegradable material, which can be recycled and reused, kind to our earth.
The sustainability of production and the easy recycling of cork products are two of its most distinctive aspects.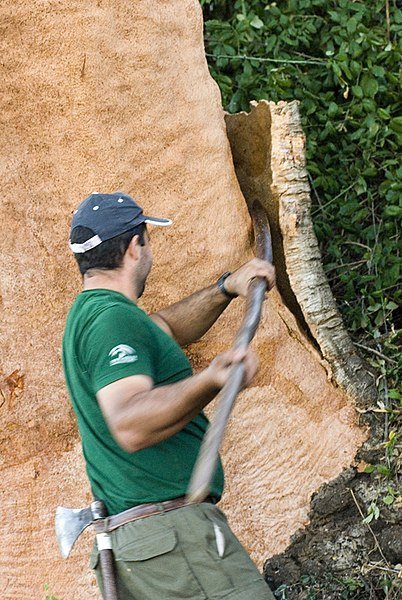 2. Stable structure, strong elasticity.
Due to cork's stable structure and strong elasticity property, the cork products are high resilience, can adapt to different pressures, and not easily deformed.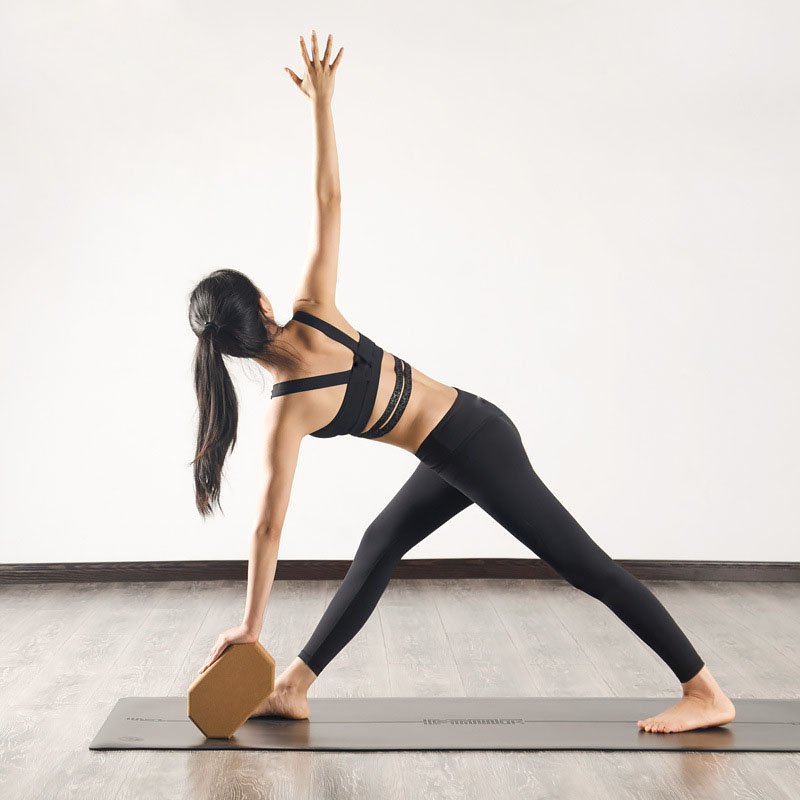 3. Water-proof, sweat-proof, moisture-proof.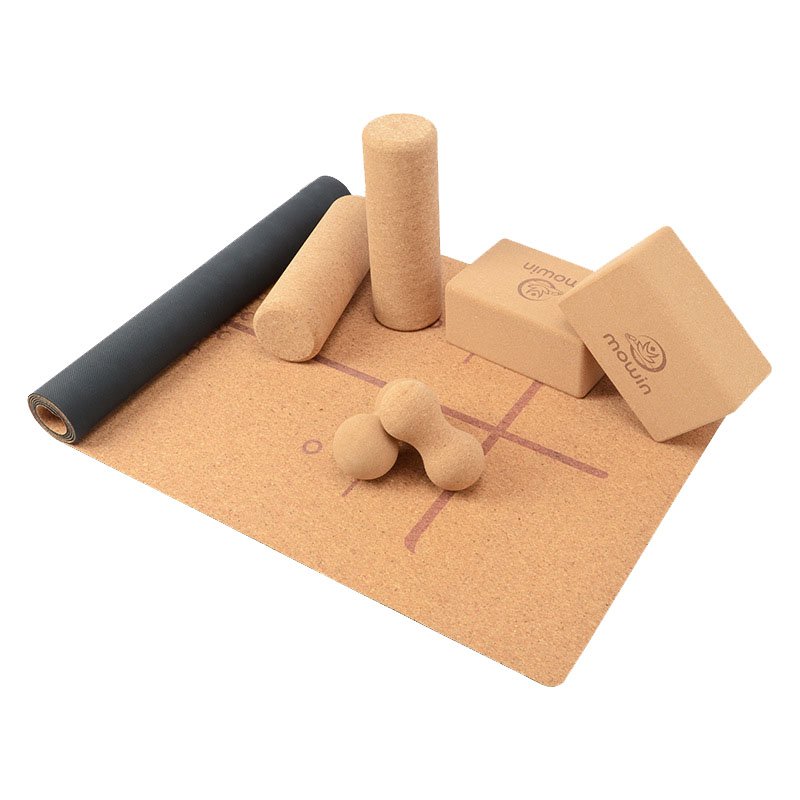 Cork is an impermeable material, which can prevent the penetration of liquids and other substances, waterproof, sweat-proof, moisture-proof, and wear-resistant. Its near-impermeability makes it suitable as a material for the yoga mat, yoga block. The specialty also make it easy to clean.
4. Shock-proof and sound-proof.
There are 40 million cells per cubic meter of cork, they are arranged in a honeycomb, filled with resin. The special bubble-form structure (honeycomb structure) makes it shock-proof and sound-proof, it is ideal to be used in house walls, floors, etc.
Cork yoga mat is ideal for home fitness exercise.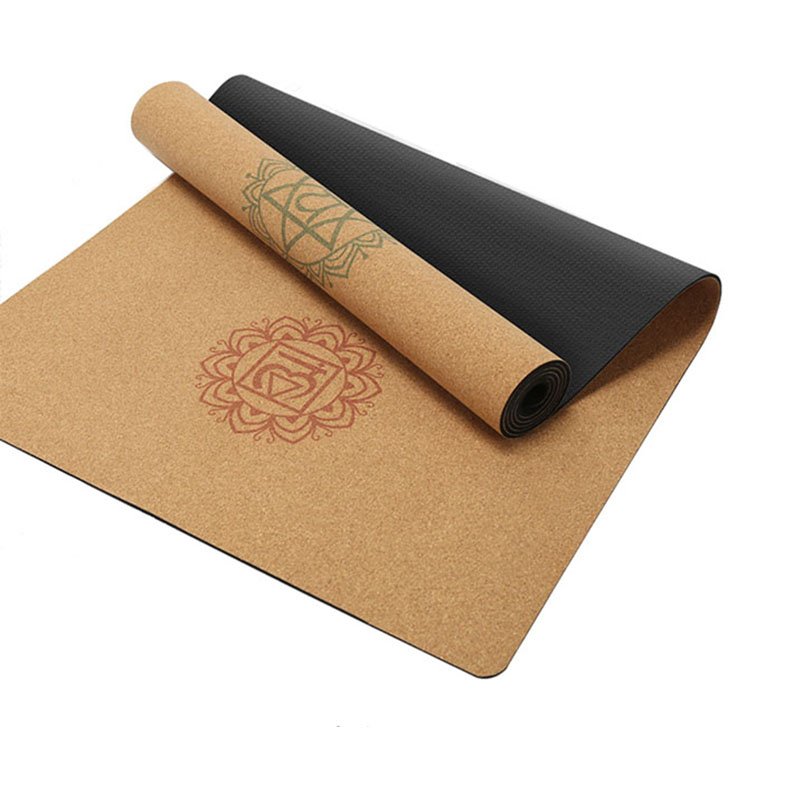 5. Safety and skin-friendly.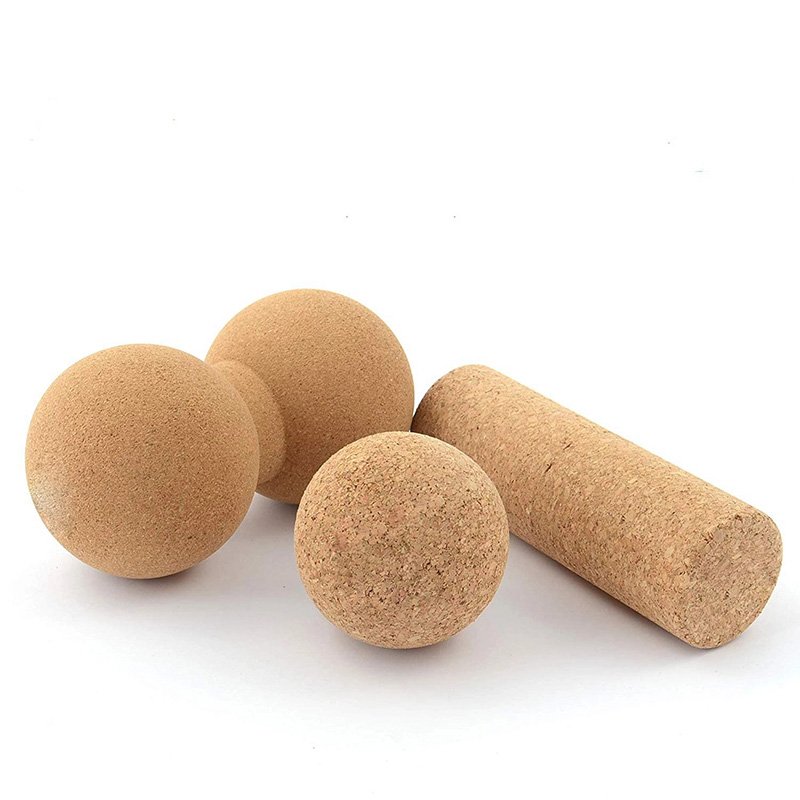 Cork yoga mat, cork yoga block, cork therapy balls are gaining popularity as a non-allergenic, easy-to-handle and safety for those demanding clients.
There are really so many advantages of cork. The passage is limited and we can only give you a short brief introduction, but I am sure that you already knew what is cork material, what's the feature of cork and the advantage of cork. If you are looking for a China's factory supplier of cork yoga products, you have come to the right site!
Sunbear produces various types of environmentally cork products, such as cork yoga mat, cork yoga block, cork therapy ball, peanut massage ball, cork yoga wheel, etc. All of our products are made of "cork kingdom" Portugues cork oak as raw materials, have been exported to Asia, Europe and North America. Our main markets are the United States, the United kingdom, Canada, and Australia. Welcome to customize your own brand.